Specialists in Corporate Identity Development
We are an online graphic design agency which specializes in custom business logos, stationery and web design. We assist you in creating the all-important positive first impression on your customers and clients.
Being the central tool for branding, effective company logos express business values, vision, and outlook. A quality business logo design also develops brand loyalty and trust in your products. A creative company logo design is the what makes you special and unique.
About HQL
Who we are & what we do

The HQ Business Logo Design team of creative artists and branding experts will make sure that you communicate your corporate image clearly and effectively to your target audience.
Learn More
How it works
A simple 3-step process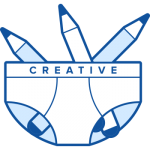 1. Fill out the Creative Brief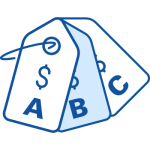 3. Get ready to be amazed
Why Choose HQ Business Logos
3-4 days turnaround time
on initial logo design drafts
1-3 designers allocated
to each logo design project
4-10 original concepts
per business logo design project
Exceptional quality
at amazing prices: $199-$499
Pricing
Packages designed to suit your budget and need

4 Design Concepts

2 Revisions

Satisfaction Guaranteed
7 Design Concepts

Unlimited Revisions

Satisfaction Guaranteed
10 Design Concepts

Unlimited Revisions

Satisfaction Guaranteed
"We found them (HQ Business Logos) responsive and completed all our requested revisions without complaint. They came up with a wonderful logo design which exceeded our highest expectations. Highly recommended!"

Watchung Sail and Power Squadron

Vic Silvestrini

"Very professional! Delivered more than what was expected and on time."

Professional Investigative Services

Mark A. Cayer

"Excellent work! Numerous revisions, highly original concepts, professional and prompt attention. Our company logo looks great, and we highly recommend these guys. Thanks, HQ Business Logos!"

ScribeCorp – The Write Solution

Scott Belsley

"These guys have done a marvelous job in developing our corporate identity package. They always listened to our comments and responded with even more polished design revisions. Their ideas were highly creative and work style was very professional. Theyve rekindled my interest in the arts after I left it in the College."

Golf Systems of America

Fred Berish, President